What Brand Of Flashlights Do Police Use?
With the use of tactical flashlights, police prefer the flashlight from Streamlight which is one of the best flashlight brands in the market these days. With their ultra powerful editions in flashlights every few days they never lack behind and excite their consumers with some top notch technology. The police flashlight has some impactful uses so the prospective equipment should have sufficient power, a long lasting battery life, and durability in its every body part. The use might exceed as they have rather long shifts and operations, so the flashlight should fulfill all the needs fully.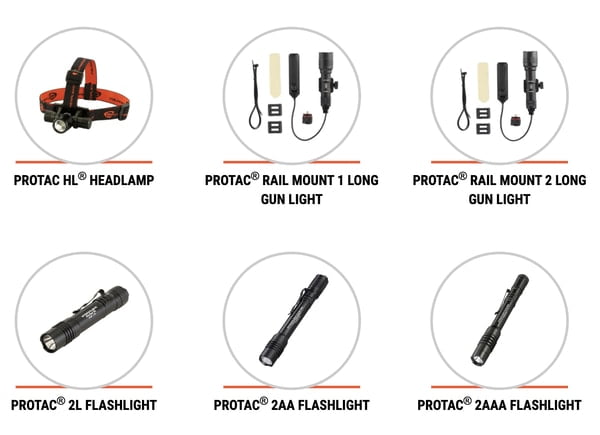 Moreover, another factor which plays a huge role in this regard is portability and carrying the thing around. This means the torch needs to be efficient enough to satisfy them and all of their requirements. The ideal piece for them would be to ask for a smaller body with a powerful light output and most probably with a throw bean technology.
Streamlight is one of the most trusted names when it comes to selecting flashlights in law enforcement and public safety illumination products. The company efficiently keeps adding to its product list every few days with improved editions. It has several new ones launched in 2021 and some are bound to light up your way soon to take things a step further. The police department has a wide range of options and some might prefer other companies and their products but streamline gas always been a tough competitor and cares for its customers in every possible way and most importantly by addressing their needs and improving.
Streamlight is a serious name in the field of flashlights and its history stretches back to over 45 years. Beginning from 1973, it has made some extravagant and powerful tools for some of the most important sectors of industries. It is best known for its tactical handheld flashlights and also has a huge collection of firearm-mountable flashlights.
Why Streamlight?
Streamlight prides itself on being a company to which the police department looks forward to. Moreover their team puts in a huge amount of effort and dedication to introduce an incredible range of products that come to use for the police department in their sensitive tasks. It's known that the inventors and designers step out in the field and experience the real life demands that their flashlights will undergo and what a consumer might need for a specific task. The result comes out as successful flashlights designed from experience and not by theory only. This is the core reason why Streamlight accounts to be the one considered when we ask for the best tactical illumination especially in the law enforcement and industrial field.
Streamlight also manufactures a vast range of handheld flashlights, one of them is the PolyTac 88850. This high-impact flashlight emits a good 1000 lumens which makes it a tactical flashlight. For defense and attacking situations, this might be the right tool when you can't hit a target. This flashlight with its greater light output attacks the target and he will definitely blur out and get caught. Also, a tail-cap push-button which takes it to the strobe mode takes it back to normal. Such powerful, handheld and self defense tactical instruments are designed by Streamlight which makes it the choice of law enforcement agencies.
The company designs some high impact equipment in the flashlight department especially with greater lumen count, compact design, rechargeable long lasting batteries, lightweight to handle and many other features which are required on a police job. They can simply involve themselves in their jobs such as security, search investigations, secret night long operations and much more.
Written by Madiha Hashmi