The Most Powerful Rechargeable Torch
Rechargeable torches are a savior and there's nothing better you can have your hands onto. These days the most powerful rechargeable torch is known to be the Olight S1R Baton II which is something next level when it comes to the powerful rechargeable torches range. A compact and high-end flashlight fully wrapped up with some finest features and an impressive rechargeable battery is what makes it a good choice all the time.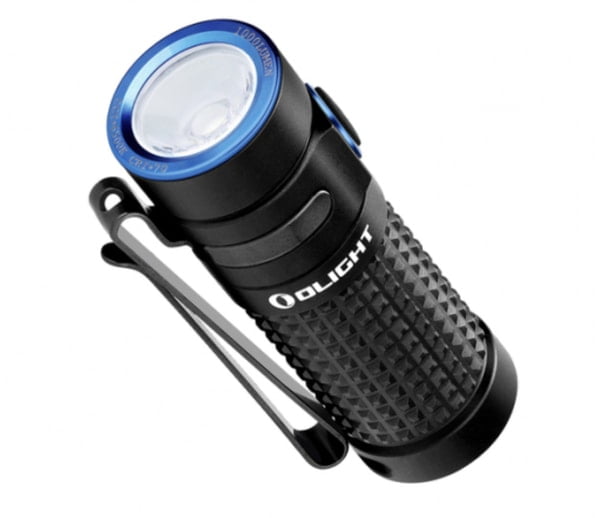 These days, when time is shorter than ever and everyone is so occupied with their engagements, nothing beats the convenience of a high-end flashlight with a quick rechargeable battery. And it's nothing too tiresome to get you to charge your flashlights when they are just getting the juice from the simple USB power port and cables just like your smartphones. These USB cables and ports facilitate you big time when you can effortlessly charge them up from external battery packs or your charge or even an LED TV screen.
What makes the whole package is that these rechargeable flashlights are no lesser than the other batteries and provide you with every facility that they could. And this Olight S1R Baton II is a full-fledged device that gives a user some superb features with a rather reliable battery. The users and reviews are raving about this tiny little flashlight which is doing wonders. It's just like the old keychain flashlight that you took to school or while cycling around the neighborhood but a little heavier than that. However, this S1R Baton II can be clipped in your shirt or around your waist.
The Olight S1R Baton II impressively kicks out up to 1000 lumens, which is more than expected for its size, illuminating your paths when you are cycling or even hiking. The amazing lumen count leads it to be a good enough light source for several uses like outdoor activities and camping too. Just keep its USB cable along with an external power source and you are good to go anywhere far. The beam distance is another plus point which is around 145 feet. The battery is known to last for a good 20 hours when kept on the lowest setting of 12 lumens.
Battery Regulation
Battery regulation refers to how much the Olight S1R Baton II can last within all its modes. Another thing is that this one could function on its highest power mode at 1000 lumens for 1.5 minutes and you can instantly have a short burst moment with it. The lumen counts then 300 lumens which last for up to 37 minutes. At each mode down, you are going to have a similar high-power burst which means you don't lose the power immediately and have warnings before the torch blacks out. These figures seem rather impressive when you see the size and dimensions of this flashlight. These little things in a rechargeable battery are very unique to witness which means you must give this powerful Olight S1R Baton II a fair chance if you want to have a budget and user-friendly option for a rechargeable flashlight.
Universal Magnetic Base Charger
The flashlight is fitted with a rechargeable unique and susceptible magnetic USB charge base for multiple convenient re-charges whenever needed. Moreover, what will excite a flashlight hoarder is you can charge all your flashlights with this magnetic charge base that comes with Olight S1R Baton II. The universal charging base is compatible with all the other rechargeable flashlights, too. Those looking for a compact device with a punch can have their hands on this one as this one is nearly hard to beat.